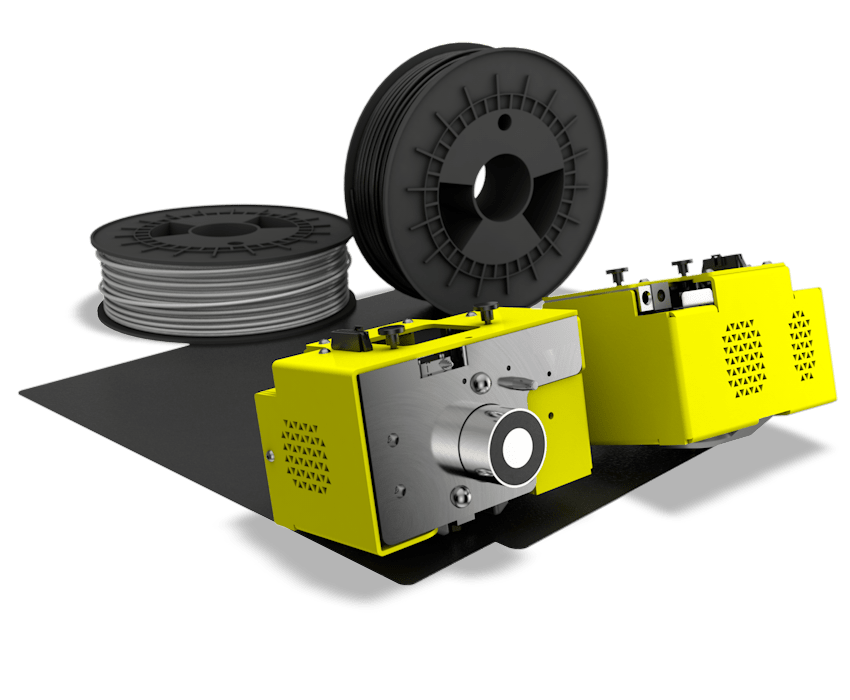 Moso 3D
FLEX Pack
3D printing of flexible materials
With this 2 extruder + printing surface + tested materials you are going to be able to print in multiple materials, even if they have different requirements, because each material has its own extruder.
This "all included" FLEX Pack is a unique solution specially designed to print flexible materials with great reliability.
All purpose flexible 3D prints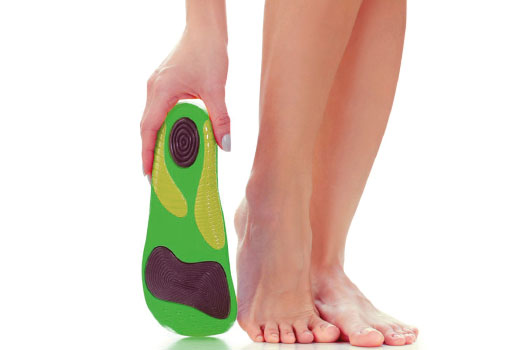 Flexible multi-material
You can mix 2 different flexible materials in the same print with dedicated flex tools. No matter different temperatures since each tool has it's own configuration.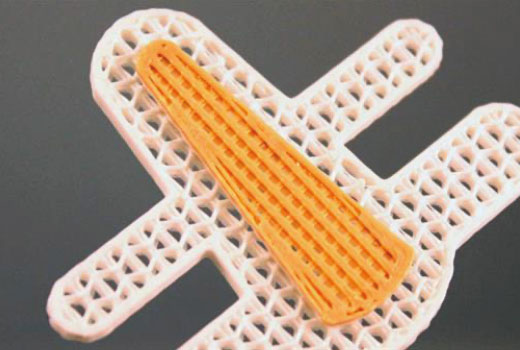 Rigid + Flexible multicolor
With Moso MT printer + FLEX pack you can print up to 4 materials simultaneously. Mixing rigid material with two different types of flexible material will expand your design options.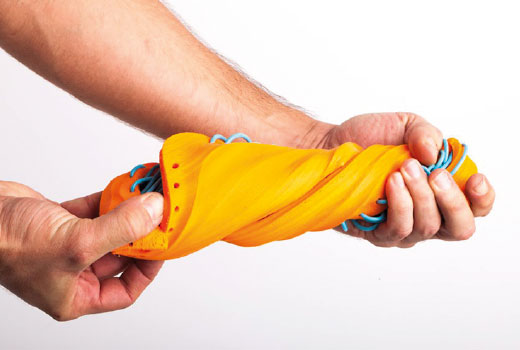 Print easy Shore 60A
Avoid common problems printing flexible filaments with this custom designed pack. No more clogs or stringing defects on your flexible parts. Moso 3D provides custom printing profiles for Filaflex filaments.
FLEX Pack includes:
We provide you with all you need to start printing flexible materials, including custom printing profiles for our 3D printers, 2 filament spools with different elasticity, custom printing bed and detailed instructions on how to start printing. Using the provided extruders ONLY for those materials will keep your workflow flawless and with no other material contamination.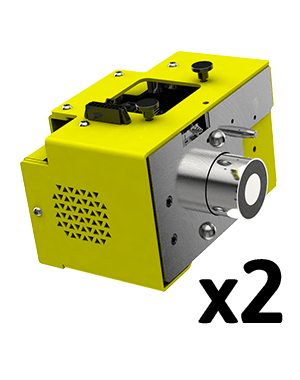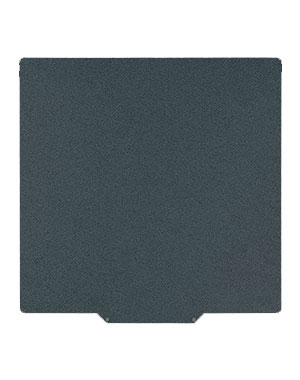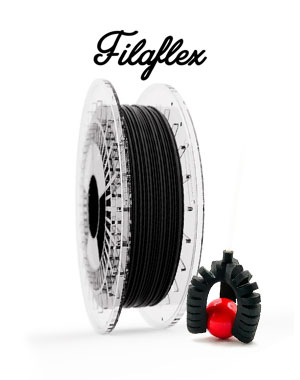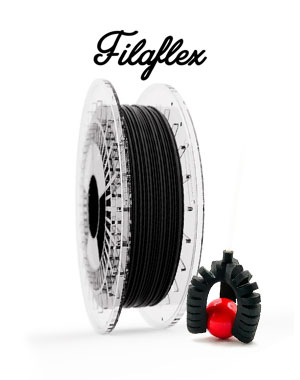 Printing flexible filaments has never been so easy
Moso MT printer and FLEX extruder for reliable prints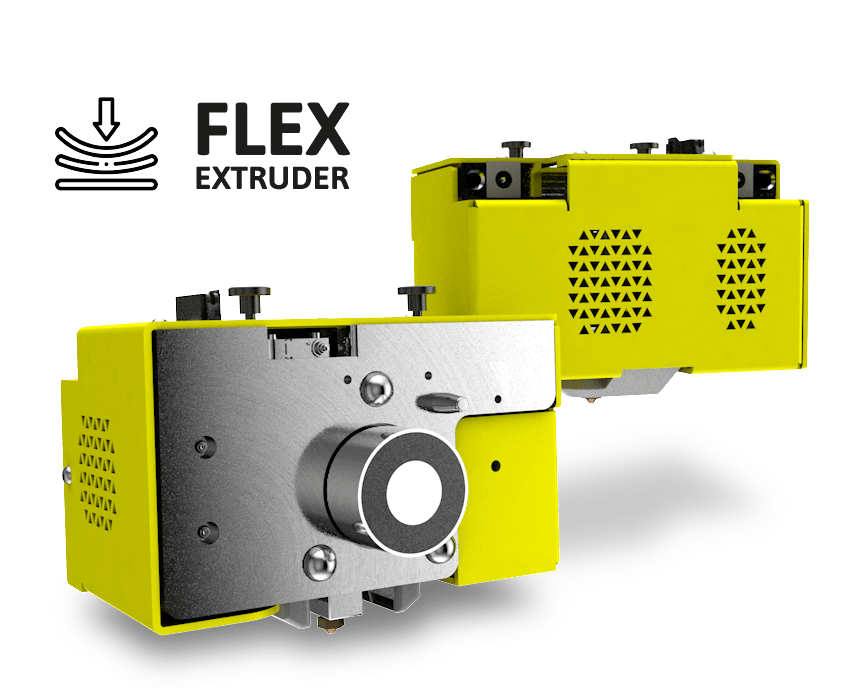 Special Extruder for flexible filaments
Avoid the common printing issues with a custom designed extruder to print soft and flexible filaments easily.
Nozzle: 0.4 / 0.6 / 0.8 mm

Filament: 2,85 mm

Materials: TPU/TPE/Flexible

Temperature: Up to 280ºC

Nozzle material: Nickel plated copper
Filaflex 60A 'PRO'
The most elastic flexible filament on the market, Resistant to solvents, fuel and acetone.
– Insoles: orthopedic insoles. – Prosthetics and organ models: prosthetic arms, hands, organs for simulating surgical operations, …
– Flexible objects and parts for industry, automotive: bumpers, joints, tires, grippers…
– Textile parts and accessories: textiles, fabrics, printing on garments, bags, earrings,…
– Footwear: soles, shoes, sandals, slippers, …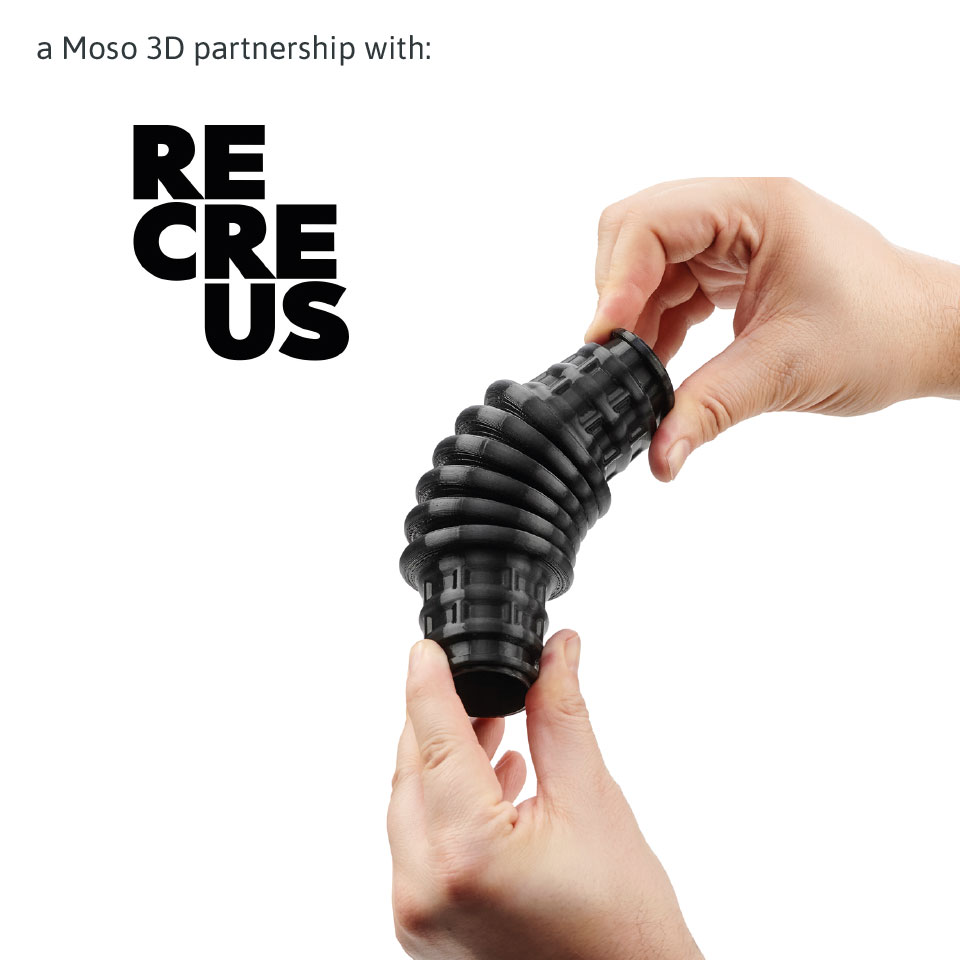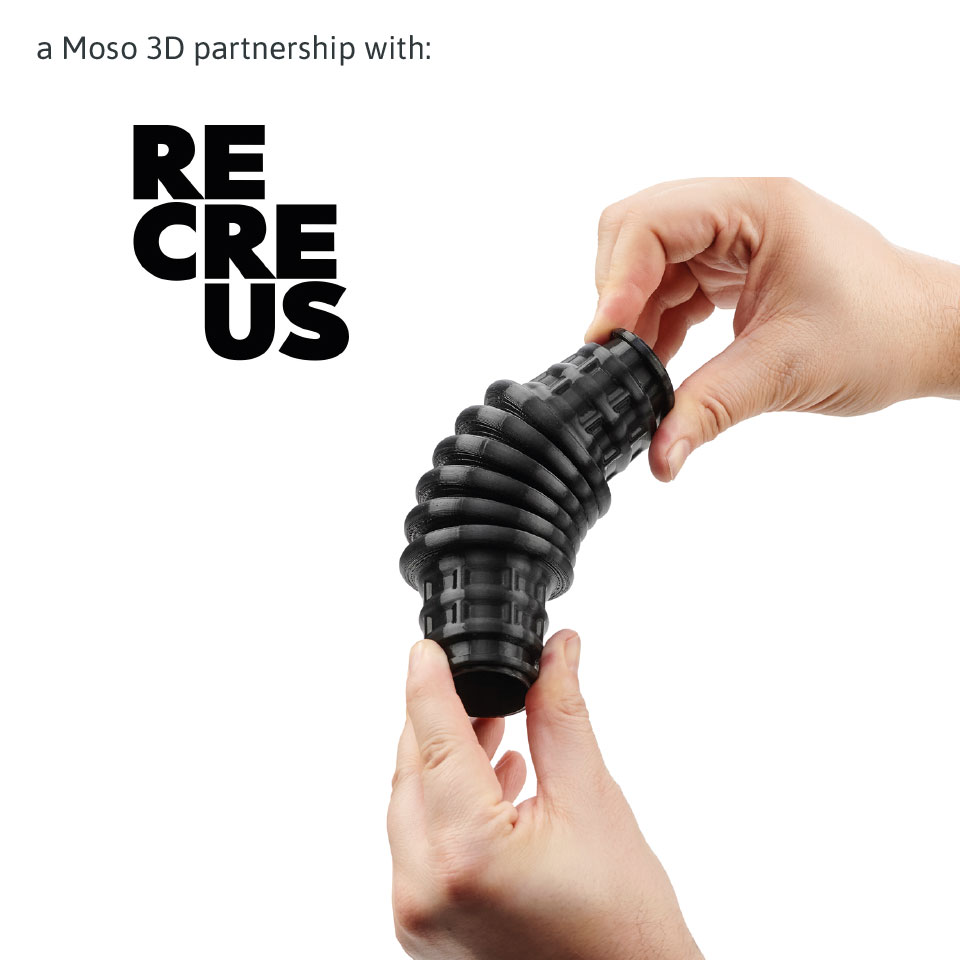 Filaflex 60A 'PRO'
The most elastic flexible filament on the market, Resistant to solvents, fuel and acetone.
– Insoles: orthopedic insoles. – Prosthetics and organ models: prosthetic arms, hands, organs for simulating surgical operations, …
– Flexible objects and parts for industry, automotive: bumpers, joints, tires, grippers…
– Textile parts and accessories: textiles, fabrics, printing on garments, bags, earrings,…
– Footwear: soles, shoes, sandals, slippers, …
Talk to an Expert
Our team of application engineers and industry experts are here to help. We can answer any questions you have, ranging from details about our products to building an additive transformation roadmap for your business