UNLOAD FILAMENT – Descargar filamento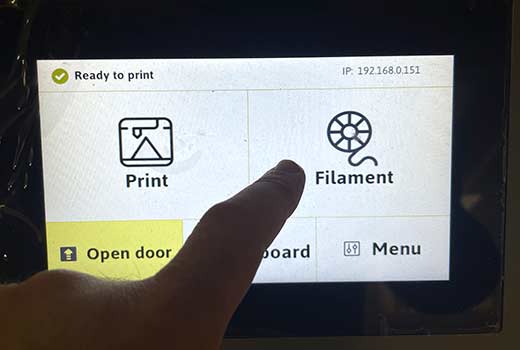 1 – Go to the main screen and enter the FILAMENT menu.
1 – Ir a la pantalla principal y entrar en el menu FILAMENTO.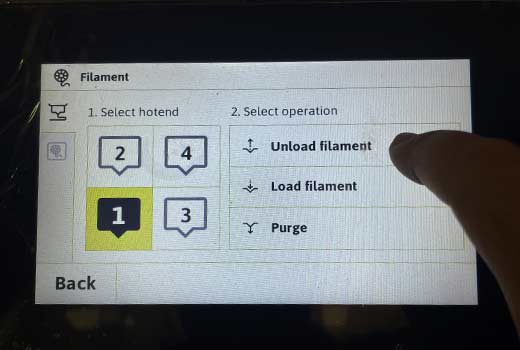 2 – Select a nozzle and the operation "unload filament".
2 – Seleccionar un cabezal y la operación "descargar filamento".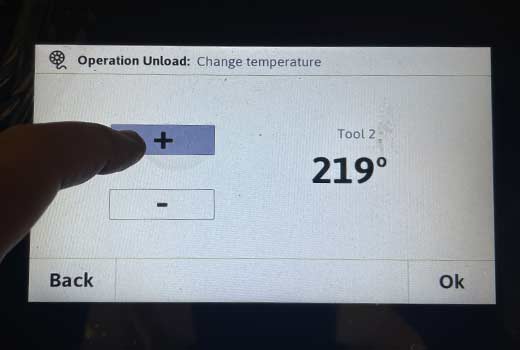 3 – Select the melting temperature of the filament you are going to load.
3 – Seleccionar la temperatura de fusión del filamento que se va a cargar.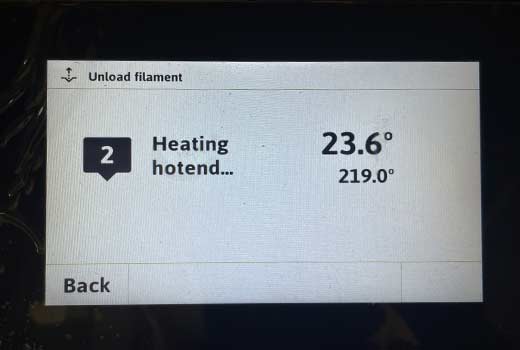 4 – Wait for the nozzle to heat up to the selected temperature.
4 – Esperar que caliente el nozzle a la temperatura seleccionada.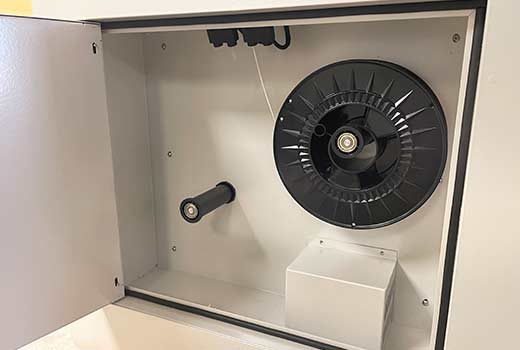 5 – Press "next" and wait for the filament to be automatically unloaded
5 – Pulsar "siguiente" y esperar a que descarga de forma automática el filamento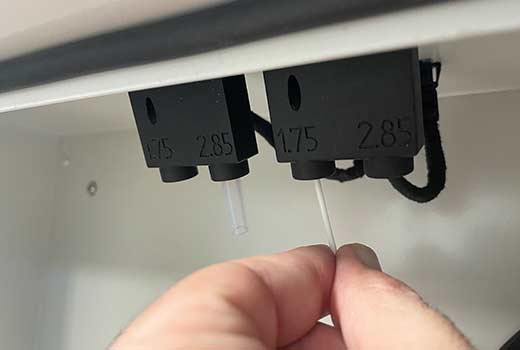 6 – Remove any remaining filament in the tube by pulling it out
6 – Quitar el remanente de filamento que quede en el tubo tirando hacia afuera